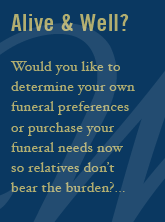 Personalization
Wilbert offers multiple ways to personalize a burial vault or urn vault with words, symbols, and images that speak of a singular spirit. Your loved one had a unique personality. The selections you make for the visitation and service should communicate that singular spirit. These choices ensure your loved one's memory is remembered for generations to come.
The Wilbert Foundation provides crucial funds and resources for supporting children and their families as they cope with the trauma of grief, death, or preparation for surgery.
When a family member dies, surviving children often struggle with the meaning of life and death. Without proper grief counseling, a child's wounded emotions can develop into lifelong problems.
The Wilbert Foundation pledges grants to hospital Chaplaincy programs that are used for volunteers, counselors, ministers and awareness initiatives that help guide children back to peace, hope and comfort after their ordeals.