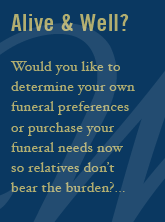 Personalization
Wilbert offers multiple ways to personalize a burial vault or urn vault with words, symbols, and images that speak of a singular spirit. Your loved one had a unique personality. The selections you make for the visitation and service should communicate that singular spirit. These choices ensure your loved one's memory is remembered for generations to come.
The album below represent just a sample of the custom carapaces that are available through Yates Wilbert. Contact us to select the vault carapace of your choice.
Click on a small thumbnail to populate the image in the large photo space or click next.